New Games November
Things are about to get really sweet at Cyber Quest! In November select Cyber Quests will be testing a few new games. Keep your eyes open for their potential arrival at your favorite CQ location!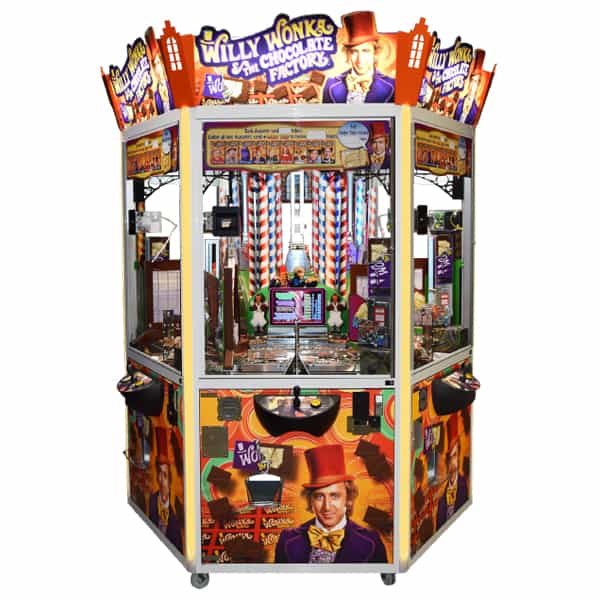 Willy Wonka and The Chocolate Factory
An arcade game salute to everybody's favorite candy-coated movie! This great game distributes collectible Wonka cards, mercy tickets, and even a shot at the much-coveted "Golden Ticket" to skilled (and lucky) players! This game is currently available for play at our Route 66, Mohegan Sun and Red Rock locations.
Let's Bounce!
This simple, yet fun game is for 2 players. Each player gets 20 balls to bounce off a launchpad to hit (and clear) 45 colored tiles with varying point values in just 30 seconds. If you clear the playing field by hitting all the tiles, you get a second, 7-second bonus round with 5 more balls to hit tiles with double points. At first, it's fairly easy to earn points, but the real challenge begins to mount when there are only a few tiles left and the time on the clock is almost out! Visit our Soaring Eagle, Mohegan Sun and Red Rock Cyber Quest locations to try this fun new game!