Must-See Holiday Movies
What family holiday would be complete without a movie night? We're here to share our 10 personal favorites with you!
10) Love, Actually (2003)
A strong ensemble cast delivers in this hip holiday film.
Plot: This contemporary classic follows the lives and loves of eight very different couples in London in the days leading up to Christmas. The storylines intermingle and intersect at various points in the movie with mixed results. The film depicts the fact that love can take many forms and is a gift for all ages.
9) While You Were Sleeping (1995)
This choice isn't a classic holiday story, but the pivotal scene takes place on Christmas day, so that makes it qualify for us!
Plot: Lonely transit worker Lucy has become infatuated with a commuter named Peter who passes through her turnstile each morning. One crazy event on Christmas day forever ties Lucy's life to his, and in the process, she falls even more in love with his family—something she has always been missing. It's a sweet story with wonderful performances from Sandra Bullock as Lucy, and Bill Pullman as Peter's older brother, Jack.
8) Elf (2003)
Everybody wants to feel part of a family, but what if you felt you didn't quite fit in, and after discovering why, you set out on an adventure to learn more?
Plot: This family favorite is all about orphan Buddy, who was raised by Santa's elves. Upon learning he is human and not an elf, Buddy decides he must find his biological father, Walter. The overgrown elf then tracks him down in New York City, and the comedy ensues.
7) Home Alone (1990)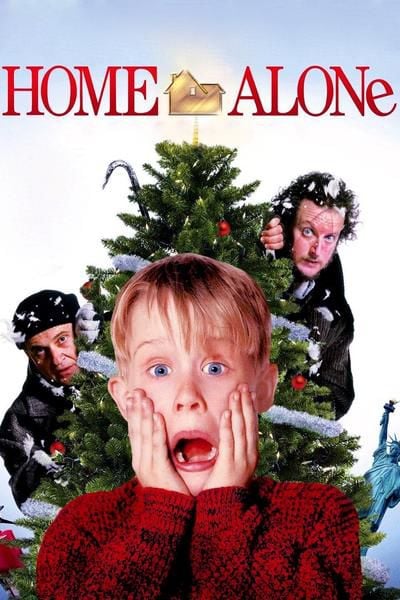 Can Christmas, crime, and cast of crazy characters co-exist? They do in Home Alone!
Plot: Eight-year-old Kevin McCallister is sent to his room on the night before a family holiday trip to Paris. While frustrated and angry, Kevin makes a wish that he would no longer have a family. The next morning, after oversleeping the alarm clock, the McCallisters mistakenly leave for the airport without Kevin and he awakens to an empty house, assuming his wish to have no family has come true. He then makes his plans for a Christmas on his own with several wild and hilarious run-ins with two bungling burglars.
6) Polar Express (2004)
Based on the popular children's book, The Polar Express is the only animated film on the list.
Plot: On Christmas Eve a young boy embarks on a magical adventure to the North Pole on the Polar Express. Along the way, he learns about friendship, bravery, and the spirit of Christmas. Tom Hanks plays the conductor in this beautifully rendered story.
5) The Holiday (2006)
The premise is creative, and the central characters capture your heart. Heads up–there are adult references, so you may want to watch with older family members once the kids are tucked in.
Plot: Amanda (Cameron Diaz) has just broken up with her boyfriend in LA, and Iris (Kate Winslet) is heart broken in London. Sad, lonely, and 6,000 miles part, the two decide to swap houses (and lives) for the Christmas holiday.
4) Planes, Trains, and Automobiles (1987)
This is a great comedy with a message that people from very different walks of life can be friends. This film provides laughs for the entire family.
Plot: Buttoned up businessman Neal Page (Steve Martin) and loud, quirky salesman Del Griffith (John Candy) are forced to set off on a cross-country odyssey together after they both miss their planes to return home in time for holiday celebrations. Weather, mechanical troubles and a host of crazy encounters foil their plans, but miraculously they begin to bond along the way.
3) Miracle on 34th Street (1947 and 1994)
You can choose the original release starring Maureen O'Hara and Natalie Wood, or take in the 1994 version starring Elizabeth Perkins and Mara Wilson—both are magical!
Plot: A department store event director hires a remarkable man to play Santa for the holiday shopping season, but soon finds out that he claims to be the real Santa. It takes an upstart attorney and a once-skeptical little girl to take on the court to prove that Kris Kringle is exactly who he says is.
2) A Christmas Story (1983)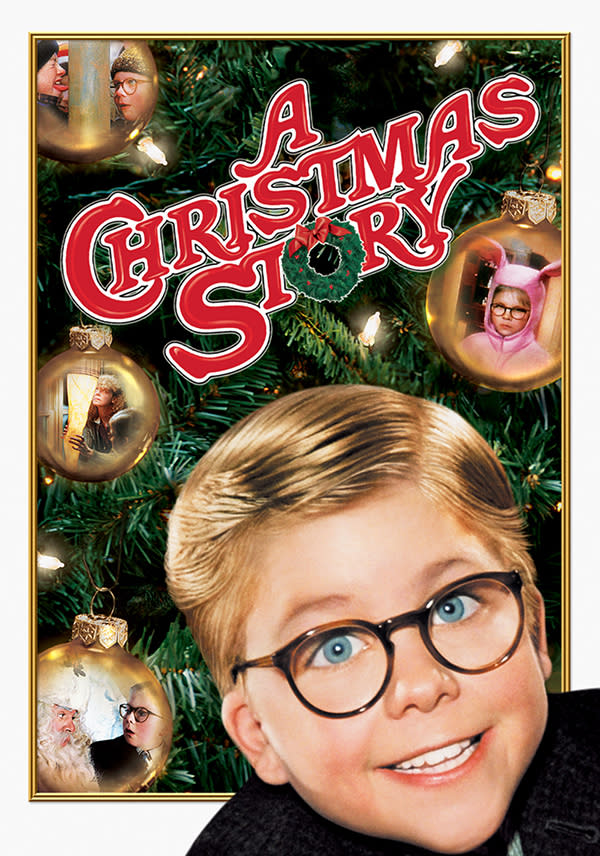 This film wasn't exactly a hit when it debuted in 1983, but it caught on and continues to be a staple for a 24-hour marathon presentation of the movie on TBS every Christmas.
Plot: It's 1940's Indiana, and all Ralphie wants for Christmas is a Red Ryder Carbine Action 200-shot Range Model air rifle—but getting his wish is a bit complicated as he encounters every adult (including Santa) telling him, "You'll shoot your eye out kid!"  This is an amazing look inside family life in a kinder and simpler time.
  1) It's a Wonderful Life (1946)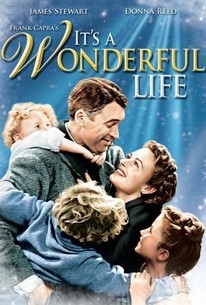 "Strange isn't it, each man's life touches so many other lives. When he isn't around, he leaves an awful hole, doesn't he?"  —Clarence the Angel, It's a Wonderful Life
Plot: Small town businessman George Bailey (James Stewart) has worked hard his entire life to do the right thing in order to fulfill his dreams, but along the way he suffers a seemingly insurmountable financial problem that has him wishing that he'd never been born. Divine intervention comes in the form of a guardian angel named Clarence, who takes him on a mystical tour of his hometown, showing him exactly what the world would be like if he had never been born.
I hope you enjoy a few (if not all) of these films with your families in the coming season. Happy Holidays! May this special season bring you smiles and laughter!